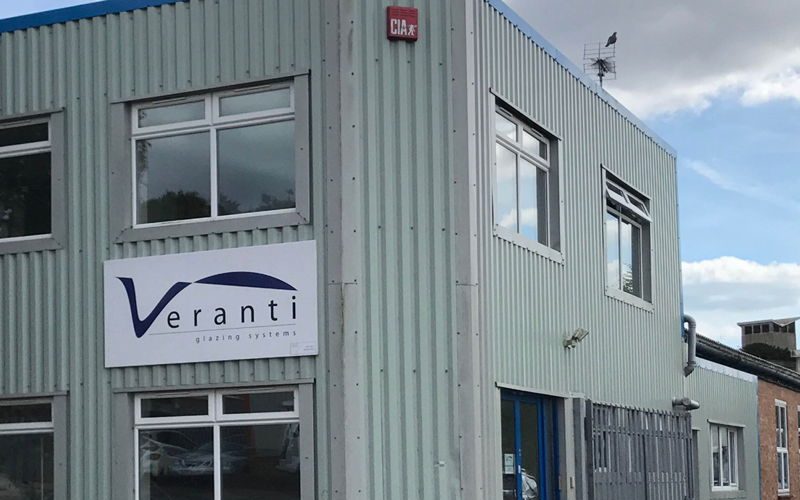 New Offices and Manufacturing facility
Veranti  Ltd, the south's leading commercial aluminium fabricator,  is proud to showcase its brand new premises located in Hampshire. The new site includes 12000sq ft of offices, manufacturing and warehousing facilities to support continued success and investment.
Steve Cops, MD, commented that '2017 has been a great success story for us. This move will enable greater capacity and further additions to our range of cnc machinery and employees. '.
He continues with the news that 'we're all excited with further expansion plans to house a first rate showroom for architects and clients to view our range of products, host seminars, training and discuss future projects'.
As part of Veranti's vision, Steve Cops is keen to build on the company's market leading share and solid commercial performance. By launching an evolutionary strategy that combines new products with and an all new website, he sees the company as entering a new phase, noting; "Against a backdrop of significant expansion, it is an incredibly exciting time to take over at the helm of 1st Touch.