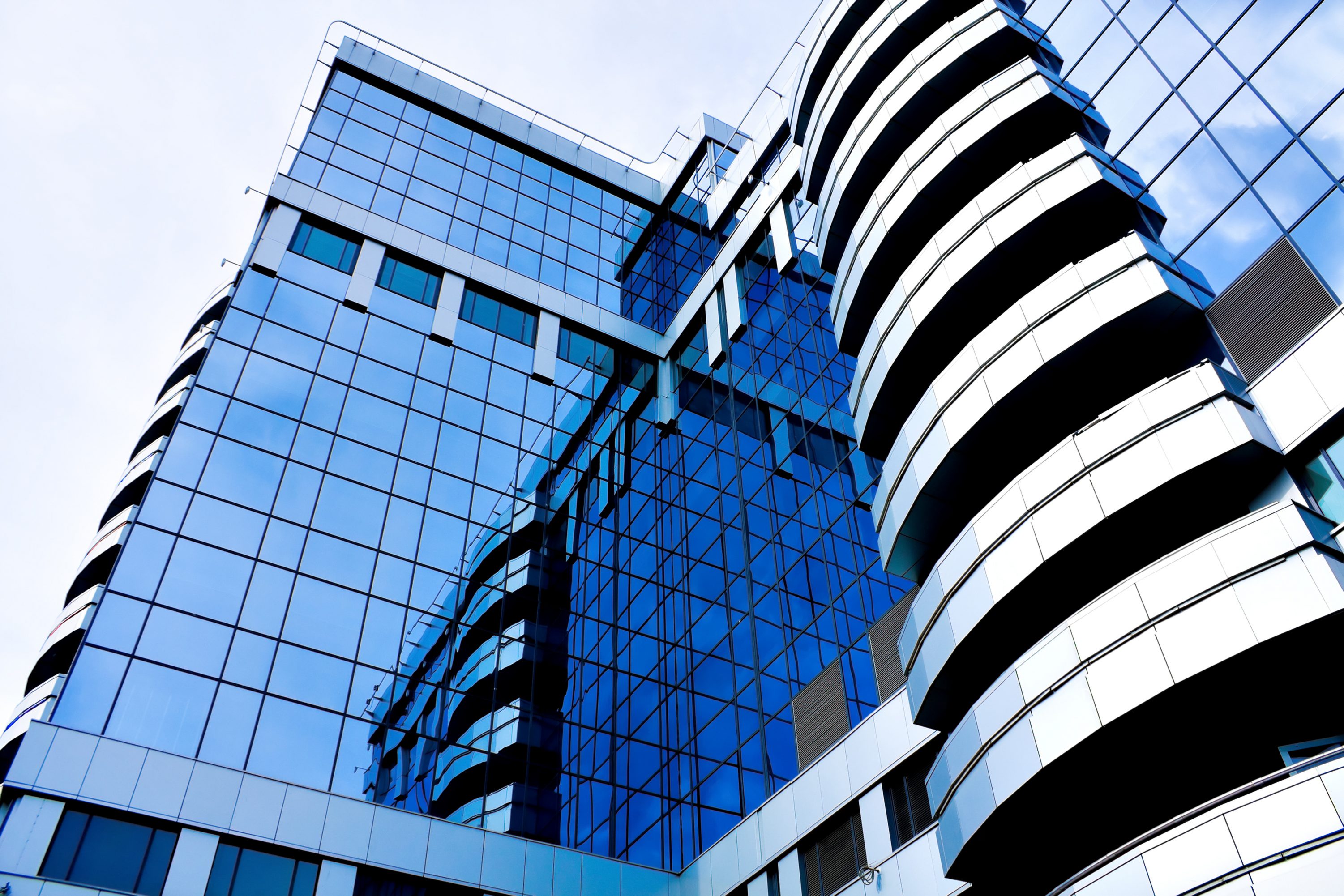 The construction industry is often thought of as being averse to change, but as everybody who's in it knows full well, things are constantly shifting. It pays to be one step ahead of any potential changes, positioning your business as one that is prepared for what lies ahead. With that in mind, here are the five trends that I believe will impact the industry over the course of 2018…
1. Affordable housing in the capital
In a bid to boost the number of new and affordable homes given planning permission in the capital, London Mayor Sadiq Khan has removed outdated constraints and rigid density guidelines.
While still protecting the Green Belt, his plans aim to use space more efficiently and the removal of the density limits will enable more homes to be built near town centres and transport hubs. All of this will help London reach Khan's 50% affordable housing target, but thankfully, the importance of good design has not been overlooked, either.
Aluminium certainly has a part to play here when considering the window systems for these new buildings. As well as being low maintenance and affordable, recent improvements in the thermal performance of aluminium systems mean that they're now able to meet stringent new heat loss regulations, therefore boosting efficiency.
Here at Veranti, we have vast experience working with architects, helping them turn their future housing concepts into reality – finding the best systems that work for each individual environment. With many indications pointing to a slow down in the construction sector due to the uncertainty of Brexit, this is a positive step for UK construction where innovation born in the UK can come into its own.
2. Design goes longitudinal
Google is yet again leading the way in office design with its new London Landscraper headquarters.
Business Insider claims that, over in the US, this trend is being driven by: an increasing migration from dense cities to more undeveloped countryside; advances in technology that enable cable-less, horizontal elevators; the use of drones as delivery vehicles and the complication of navigating them around skyscrapers; and the growing issue of climate change and the risks posed by aggressive weather events on high-rise buildings.
Aluminium systems can really benefit longitudinal buildings like this. They offer greater window span than traditional PVC alternatives, allowing the building to let in a lot more light, which in turn provides the architect with more freedom when it comes to design options.
Turning these large commercial spaces into greenhouses is a real possibility without a thorough consideration of solar gain. A good option is to introduce brise soleil systems to control how much heat and light is allowed into the building, whilst adding an additional design dynamic to the facade.
Glass performance is also a very important factor with the correct G-value and U-value critical to occupant comfort. The lower the U value, the more thermally efficient a building will be. So not only can we specify glass that will help achieve the desired U value, we can also control solar energy gain to prevent overheating and keep the building comfortable for those inside.
3. Crime prevention gets built in
The ability to boost security through architecture is no longer the preserve of the residential sector – it's now making waves in the commercial market, too.
The police-led Secured by Design (SBD) National Building Approval scheme aims to deliver security for new-build developments and major refurbishments across residential, commercial and retail sectors among others.
One key advantage of the scheme is that SBD takes on the administrative task of carrying out due diligence on the member company's supply chain. This ensures that security standards for products, including doors and windows, are compliant with Building Regulations or requirements set out by SBD.
With the increased possibility for grants, reductions in insurance costs and the potential for smoother planning application processes, we feel this scheme will only go from strength to strength in 2018 as we're seeing more and more tenders coming in with SBD and high-security requirements.
Veranti are proud to announce that we are now BSI Kitemark accredited and look forward to gaining full SBD membership in the spring.
4. Passivhaus standards for multiple dwelling buildings
As well as a greater focus on security, environmentally friendly and sustainable design has also become increasingly important for construction. In fact, a study by CBRE, discussed by Homes & Property, found that eight in 10 buyers are willing to pay more for a top-quality, environmentally friendly home.
Passivhaus is currently a voluntary
standard that individual home builders choose to follow, which essentially involves isolating and controlling the interior of the building with the aim of making it zero energy. But we're now seeing trends that the industry as a whole is going that way, with the standard being recognised in more commercial and multiple dwelling buildings.
Here at Veranti, we're currently working closely with one of our key suppliers, Comar, to incorporate their new Comar 10 Passivhaus system into a new project for 2018, so watch this space.
5. Acoustics become a top priority
With the emergence of landscapers and the removal of density limits, building acoustics have never been so important. As Resonics notes, noise levels can increase stress and reduce productivity in an office environment by up to 66%.
To ensure high acoustic performance, buildings need window systems that can withstand the increased weight and thickness of high performance glass – for example, our aluminium systems are able to take acoustic units that are up to 60mm thick.
We've just successfully completed some acoustic testing with hotel chain Premier Inn for one of their hotels in Southampton and are currently working alongside an independent builder on the acoustics of a 22-storey residential building in Croydon.
Will any of these trends impact you and your business this year? I'd love to hear your thoughts.