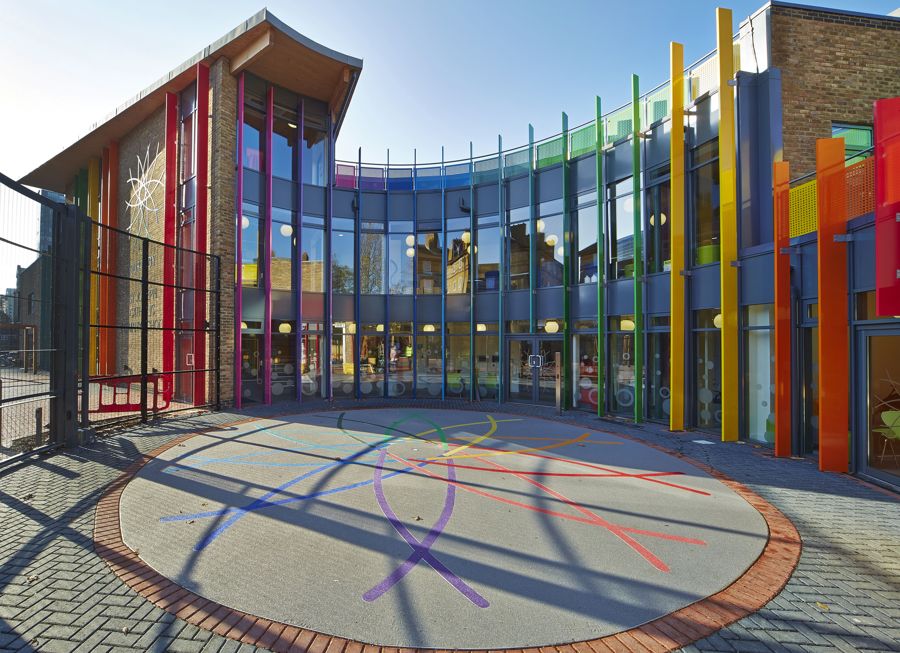 Our Lady & St Joseph Catholic School
Formed out of a merger of two schools the bright and eye catching design is wrapped with shards of colour in the form of Brise Soleil. As the approved fabricator, we provided a Comar system to integrate into the internal and external curved structure. This required Veranti to provide faceting frames, curtain wall, windows and door systems to suit and work seamlessly with this structure. We worked closely with the architect, Green Tea, to ensure functionality and compliance to the design.
Additionally, we integrated a robust vertical brise soleil within the curtain wall system to allow children access from the outdoor play area, with an integral retaining systems. This project achieved excellent BREEAM rating & was shortlisted for 'Construction Award' 2015.
You can read more about the system installed here: http://www.buildingconstructiondesign.co.uk/news/our-lady-st-josephs-catholic-primary-school/
Key Facts
Sector: Education
Location: Poplar
System: Comar
Client: 8Build